Building a Set of Wind Chimes
Last Update: 12/31/08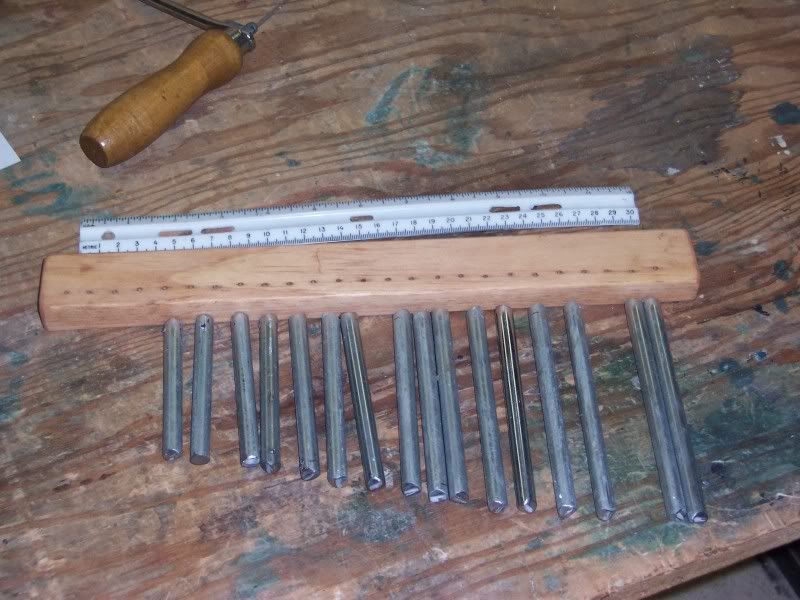 Materials:
A piece of wood for the frame (I used a 1 foot piece of 1x2)

3/8" steel rod to make the chimes (I used 6 feet)

fishing line or plastic wire ties to hold them on with. (look online)
I used a drill press to drill holes every quarter inch in the wood. Using bolt cutters I cut the steel rod into the following lengths.
3
3.125
3.25
3.375
3.5
3.625
3.75
3.875
4
4.125
4.25
4.375
4.5
4.625
4.75
4.875
5
5.125
5.25
5.375
5.5
5.625
5.75
5.875
6
I then used a drill press to drill holes to hang them from. Using a 1/16" bit and a really slow speed I finally drilled them all. Then I used the drill press and some steel wool to clean them. I used 30 lb test fishing line to hang them. Finally I drilled the mounting hole to hang the chimes from.
Final Product:
(there's still more room to add more chimes if I decide to add them)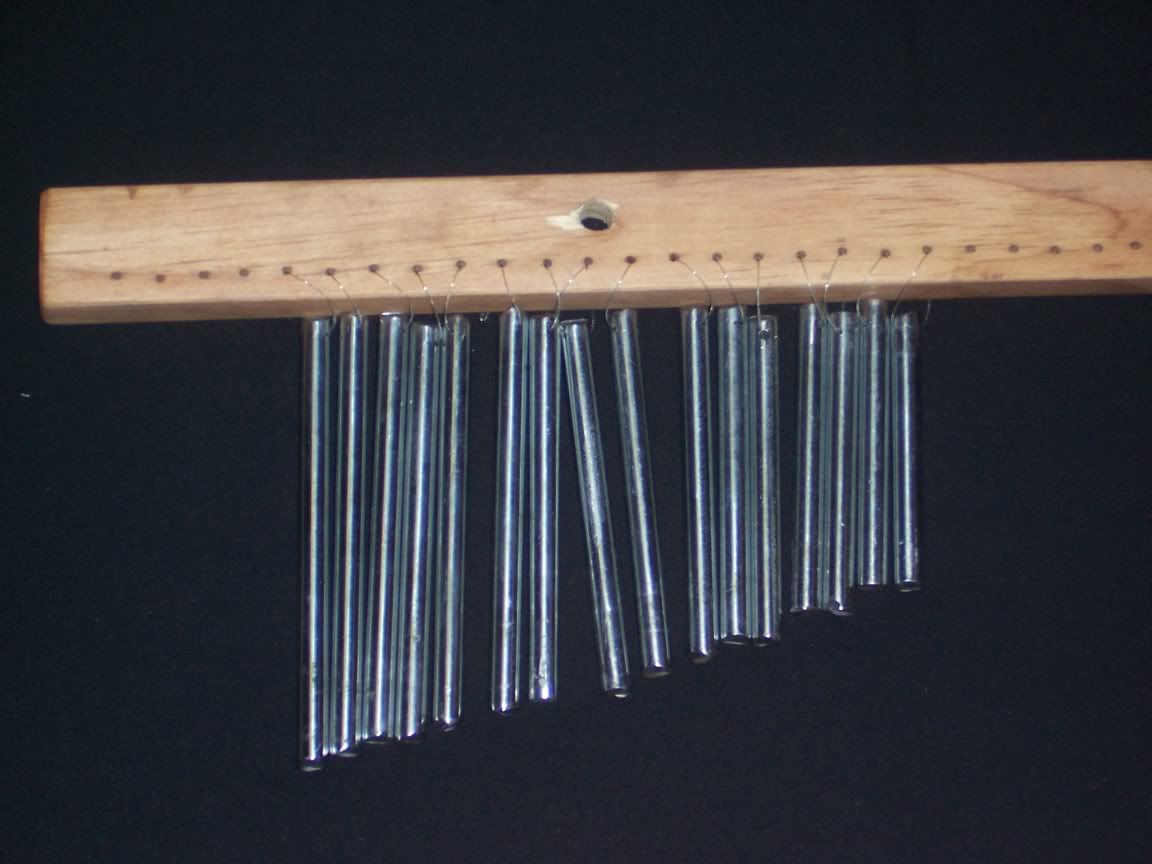 (Click pictures for larger version)