Dan's Home Page
Last Updated: 11/23/15
Coming soon:
Also I'm thinking about building a trailer and cart for my drums

-

DONE, will make a page eventually..



About Me: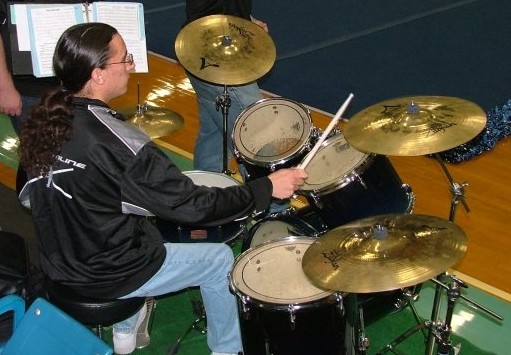 My name is Dan. I'm 27. I play the drums (been playing for 23 years). I'm currently employed as the Parks and Recreation Director for the Mendon Parks Department. I serve on the board of Mendon Parks Commissioners, the Mendon Community Preservation Committee, and the Mendon 350th Anniversary Committee. I also work part time in a local elementary school cafeteria.
In addition to all that, I am a freelance percussionist in the New England area. I perform regularly with the Metropolitian Wind Symphony. I also do pit bands for musicals, fill in with various music ensembles, march in parades, and any other music opportunity that comes along. Contact me if you need a drummer/Percussionist.
Music Pages:
Projects:
Building a Portable Table Out of an old Bass Drum Stand
Building a Set of Tubular Chimes
Other: